Each headshot clinic helps Changing the face of Beauty and YOU encourage Casting Agencies all over the country to include talent with disabilities. This clinic will provide all that participate with digital images delivered via an online gallery within 2 weeks of the event as well as a Changing the Face of Beauty t-shirt!
We hope that through this headshot fundraiser you will consider asking local casting firms to represent your loved one. The funds from each clinic will go to helping Changing the Face of Beauty continue to grow and educate the world on the importance of all people of all abilities being seen in the media and advertising.
Thank you for your support! Please fill out the form below to sign up! Important: Please make sure when submitting your donation on Paypal, that you finish the entire payment process. If not, your entry will not be processed.
Note: This is a fundraising event for Changing the Face of Beauty, a non-profit corporation. Changing the Face of Beauty is not a talent agency and does not solicit or attempt to solicit any engagement for the participants. No assurances are made that participation in this event will result in any modeling or other work by either Changing the Face of Beauty nor co-presenter Race4Respect™.
Event Details:
This Event is Co-Presented By: Race4Respect™
Where:
Roche Salon
3000 K Street NW,
Washington, DC 20007
(Washington Harbor)
When:
Sunday June 4th, 2017
from 10:00 a.m. – 2:00 p.m.
This Event is Co-Presented By: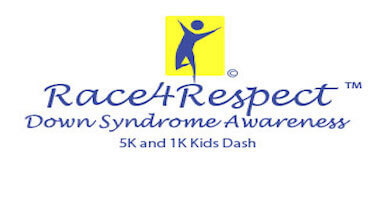 Race4Respect™, the nation's 5K for Down Syndrome Awareness. June 3rd will be the fourth annual R4R.
Race4Respect™ 5K & 1K Kids Dash, presented by Koons of Silver Spring, is the only event dedicated to Down Syndrome Awareness that stops traffic in the nation's capital. Recently named the 2017 BEST 5K by Running Washington, Race4Respect™ was founded on the belief that if given an opportunity to experience an event together with someone who has Down syndrome, or any other disability, it will help to eliminate negative stereotypes and judgments. These are the people that will one day be more inclined to hire these individuals, help them at the bus stop, chat with them at a coffee shop, or simply believe in their ability before automatically dismissing them as unable. Race4Respect™ offers a USATF sanctioned 5K, 1K Kids Dash and a Virtual Race Option.