Livie & Luca's thoughts on Changing the Face of Beauty
W e absolutely value the companies that are committed to using models of all abilities in their advertising.  Our goal is to create relationships with those companies and in order to do that there must be feedback from both sides.  A couple weeks ago we asked the participating companies to tell us what it looks like from their side.  We want to know what it feels like to be a part of our campaign as well as hear their thoughts on the new look of their advertising.
Over the next couple of weeks we hope to share these responses with you.  You are just as much a part of this campaign as we all are.  We are working to change the look of YOUR advertising, YOUR world so please let us know what you think!
1. What brought you to Changing the Face of Beauty?
A good friend of Mitzi's, Denise Demarchis, asked us to partner with the Mighty Acorn Foundation and Katie Driscoll from Changing the Face of Beauty to bring together companies that would help spread the Changing the Face of Beauty message.  It was an offer we could not refuse! After working hard with Katie to organize the September photo shoot, we flew to Chicago to participate in the shoot first hand. It was an incredible experience and we were beyond lucky to be able to spend time with all of the wonderful children and parents involved in this project.  We knew then that we would make a commitment as a company to include children of all abilities in our own photo shoots and spread the Changing the Face of Beauty message.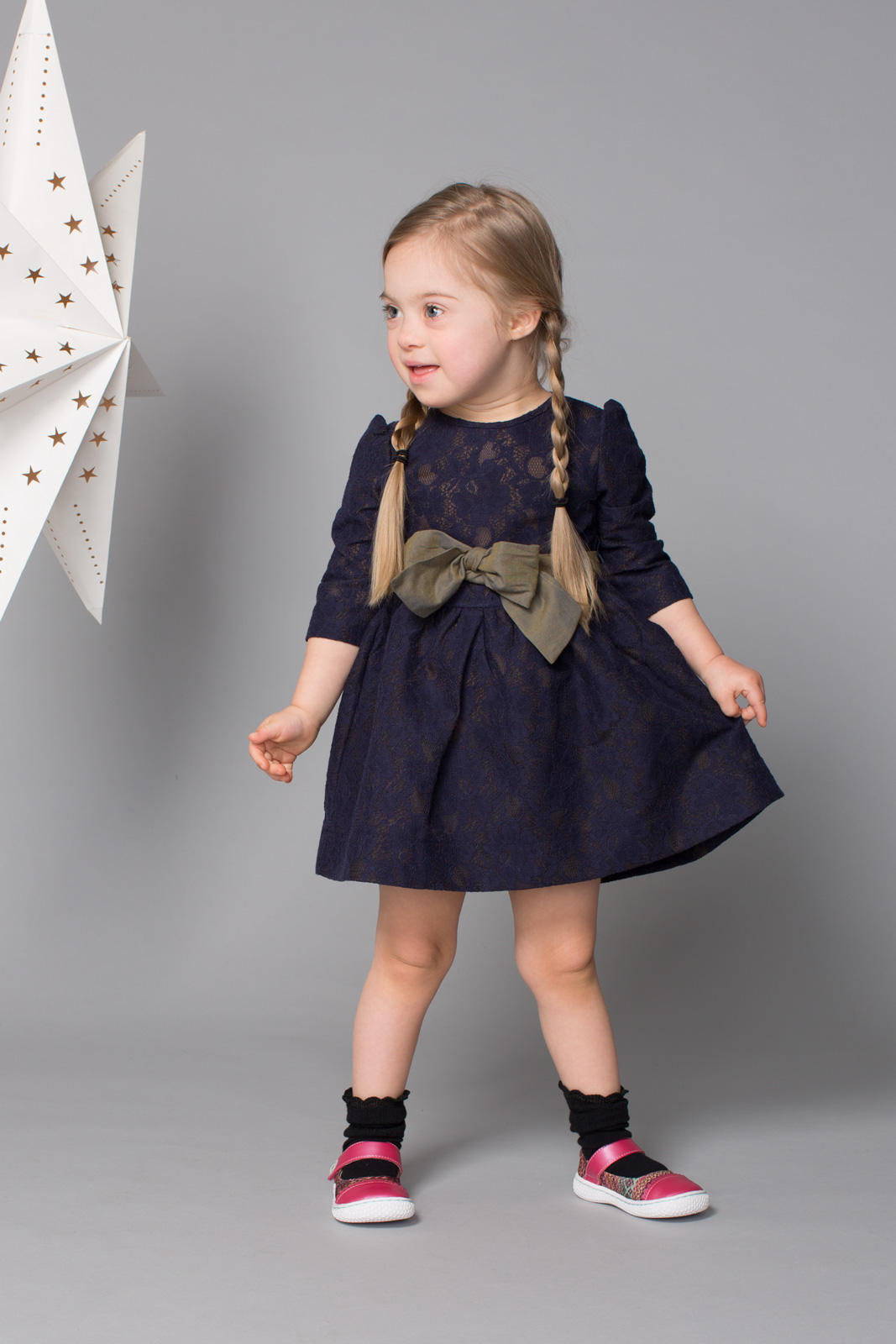 What has participating in Changing the Face of Beauty done for your business (if anything)?
Changing the Face of Beauty has helped us form relationships and bonds with customers, companies, and organizations that we otherwise may not have. It is inspiring and heart warming how many people have reached out and are touched that we are involved in such a powerful movement to change the current media and advertising norms. Every email and social media comment has continued to fuel our commitment to the campaign and our community.
How did your shoot go when models of all abilities were participating?
Flawlessly. Children are the most fun to work with since they each exude a contagious and innocent joy. Every child is beautifully different outwardly and inwardly and we try to show those differences though our photography. One of our models, Olivia, was diagnosed at a young age with Cystic Fibrosis and has been modeling for us for almost 2 years now. She is the most joyful little girl we have ever met, making us giggle with her dance moves and the silly poses she makes. Another model we found named Cora, a beautiful 2 year old with down syndrome that connected with through Katie Driscoll. She was a little shy at first but when we started playing "Let It Go," she broke out into song and used her lollipop prop as a microphone!
4. What do you hope to communicate to your consumers through your CFOB participation?
We continually want to communicate to our customers that we are about much more than just selling shoes. We want to show them a clear representation of all types of beauty. The world consists of multiple ethnicities and abilities and we as a company have the privilege and ability to show and embrace those beautiful differences. Our mission is to bring joy and positive change to the world and inspire others to do the same. Participating in Changing the Face of Beauty has helped us do both of these things by motivating us to really push for diversity in our own photo shoots, but to also encourage other companies to join us in doing the same.