Freckles + Kitty's thoughts on Changing the Face of Beauty
W e absolutely value the companies that are committed to using models of all abilities in their advertising.  Our goal is to create relationships with those companies and in order to do that there must be feedback from both sides.  A week ago we asked the participating companies to tell us what it looks like from their side.  We want to know what it feels like to be a part of our campaign as well as hear their thoughts on the new look of their advertising.
Over the next couple of weeks we hope to share these responses with you.  You are just as much a part of this campaign as we all are.  We are working to change the look of YOUR advertising, YOUR world so please let us know what you think!
1. What does Changing the Face of Beauty mean to your business?
We are very happy to have found an issue that speaks specifically to our industry. Freckles+Kitty is not just a faceless company. We are a small business run by nice people who care about each other, and we care about what we do. Participating in Changing the Face of Beauty is a natural extension of who we are, and who we aspire to be. Being part of this wonderful program means that not only do we have a new group of potential happy customers, it means that we are willing to "walk the walk." It's had a tremendous effect on our company. Our employees are very excited about it, and we are all energized by this fresh participatory spirit. It's been good for Freckles+Kitty already, whether there is a commercial benefit or not.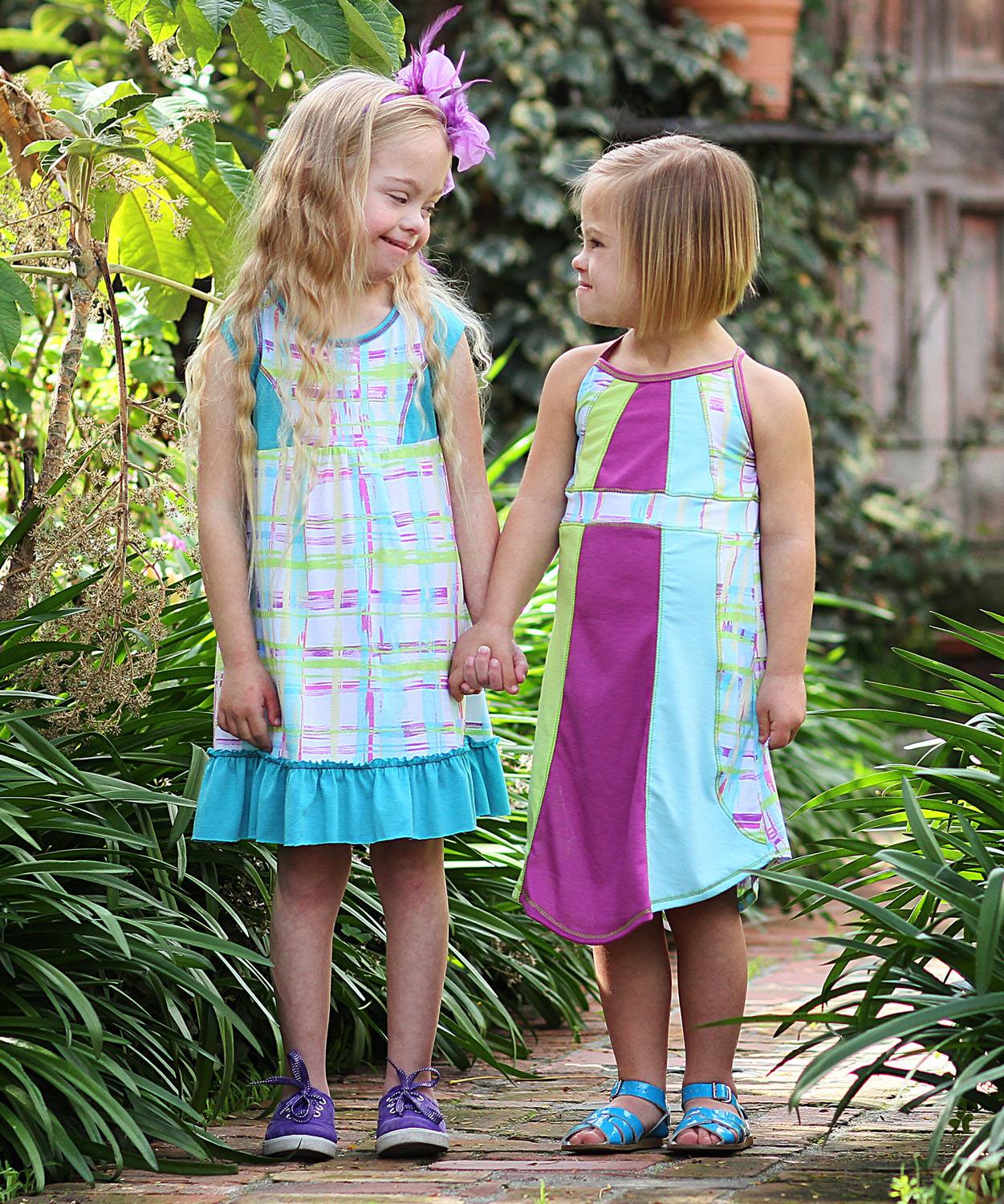 2. Why did you decide to participate in CFOB?
In our imagery we have always included models from a variety of ethnic backgrounds, so it is not a stretch to include models of all abilities as well. Honestly? We just didn't think of it! So when we were approached by Changing the Face of Beauty, a light went on, and it was instantly obvious to us that this was what Freckles+Kitty is all about. It was certainly not a difficult decision to participate, once we realized that the option was there. It speaks to who we are as people, as a brand, and, by extension, as a company.
3. What has your experience been when including models with disabilities in your shoots?
Well, this has really been the best part of all. First, we have to give serious kudos to the families of the girls we worked with. These families seem to have an endless energy and love. They came from as far as Sacramento, down to San Juan Capistrano for a four hour photo shoot. That's commitment that should be applauded, and we are grateful to them. But we are even more grateful to the happy girls we photographed for our Freckles+Kitty Spring 2015 line. It was clear that they were enjoying themselves, occasionally hamming it up for the camera, and just all-around having a good time. They did a great job, as professional as can be expected at 6 years old! Our only regret is that there weren't more participants, because we simply had a hard time finding them. Perhaps more children of all types of abilities will make themselves known to us now that we are committed to CTFOB? If you're out there, drop us a line: Service@FrecklesAndKitty.com
4. What do you hope to communicate to your consumers through your CFOB participation?
The truth is that the clothing business is overwhelmed with competition. We differentiate Freckles+Kitty from other clothing lines, not just through compelling design and quality fabrics. We make our garments here in the USA, with local labor and local vendors. We use models of all ethnic backgrounds and all abilities. We want our customers to be impressed by this, and to understand Freckles+Kitty as a brand made by people that are serious about being inclusive to all. We hope all of this will translate into a deeper trust, between those who purchase our clothing and those who make it. We want our customers, with all the myriad choices facing them, to feel they've made a great decision when they purchase a garment from us Freckles+Kitty.